CONFERENCE ROOM SOLUTIONS FOR GOOGLE MEET
Video conferencing systems for small, medium, and large rooms
Looking for high quality video conferencing facilities?  With over 20 years experience in the video conferencing industry, we have a network of over 3500 video conferencing locations globally to choose from. Whether you're meeting with colleagues or job candidates around the world or wish to connect an external room to your office, our booking team are on hand to arrange everything. The only thing left for you to do, is to focus on the meeting.
Large n Conference Rooms
The huddle room is quickly becoming an integral part of doing business and keeping people informed and motivated.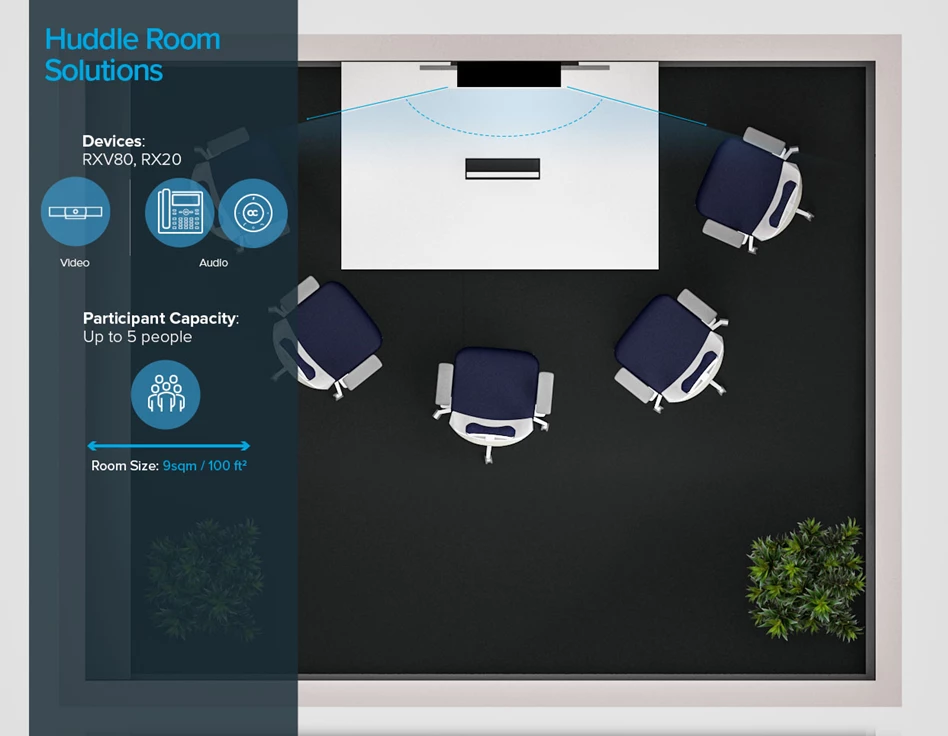 solutions are available for the Huddle Room
With face-to-face interaction becoming much more critical in business communications whilst teams are becoming increasingly dispersed, there are many Video Conferencing systems now on the market that have been designed with the huddle room and smaller meeting room in mind. There is no longer the need to kit out a small meeting room with a system designed for 12+ people, professional Video Conferencing manufacturers such as Cisco, Poly, Yealink, Logitech and Lifesize now all provide cutting-edge Video Conferencing endpoints and professional VC cameras designed specifically for rooms of 2-4 people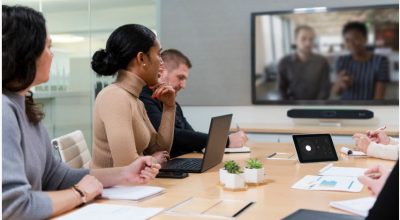 In addition to Video Conferencing endpoints designed for smaller meeting rooms, collaborative and AV technologies are also available that are more suited to the small huddle space. There is no need to equip these rooms with 85″ displays and interactive whiteboards, wireless data sharing capabilities for more people than the room can hold, and technology that just won't be required in a room of this size.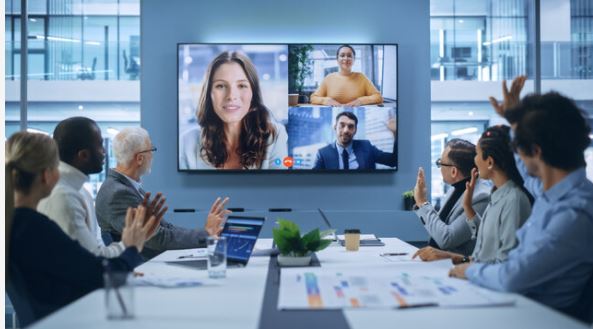 Does your office have small rooms that aren't being used for anything in particular? If the answer is 'yes', you should consider creating a huddle room. One of the biggest benefits of huddle rooms is that they utilize space that is normally forgotten. Even if you do use the small space, you may not be reaping its fullest potential. If you aren't utilizing all the space your workplace offers, it's time to give your underutilized space a full revamp and create a huddle space.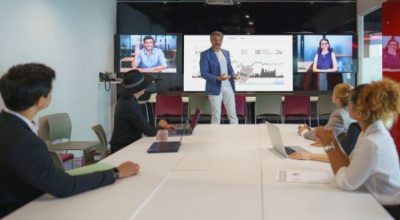 Huddle rooms facilitate collaboration and communication amongst team members, while making the experience feel more intimate. Conference rooms are great for video conferencing with large groups, but can make remote workers feel forgotten and left out. Huddle rooms solve that problem with quick and easy face-to-face connection that helps to give everyone a life-size presence.