Wireless Confrencing System
.
 ClickShare Conference, the agnostic & wireless conferencing system, enables team members in the office to connect with remote participants in just a matter of seconds.
Run better hybrid meetings with the video platform solution of your choice (Microsoft Teams, Zoom...) from your laptop.  Wirelessly connect to the room camera, microphone and speaker, so all participants, in-room or remote, can be seen and heard perfectly.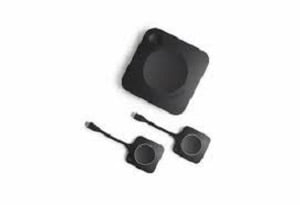 Easy wireless conferencing for small meeting rooms and huddle spaces Organizations today requires smooth hybrid collaboration and flexibility, especially when it comes to team meetings in huddle rooms, and this is exactly what Barco ClickShare CX-20 provides. Encouraging creative innovation through seamless wireless conferencing, ClickShare CX-20 makes hybrid collaboration flow with one click..
Seamless wireless conferencing for small to medium-sized meeting and conference rooms For hybrid meetings, participants need to feel engaged .It offers a seamless one-click wireless conferencing room system to bring teams togetherCompatible with any PC, laptop or Mac device running Windows, Android or iOS operating systems; CX-30 can turn small to medium-sized meeting rooms into innovative hybrid meeting spaces.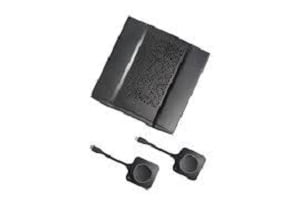 Premium wireless conferencing for large meeting rooms and boardrooms In the hybrid workplace you need to ensure that your teams are continually in close collaboration with one another. ClickShare CX-50 is a premium agnostic wireless room system designed to facilitate exactly this. Connecting you in less than seven seconds and allowing users to participate in completely wireless and productive hybrid conferences.